There's no getting away from the fact that if you are into matched betting, opening an account with Betfair should be at the top of your list.
The Betfair promotions that are on offer means that opening an account is something of a no brainer and the great thing is, Betfair are always offering various bonuses and promotions to their existing players, all of which we will cover in this Betfair promotions review.
Get a £20 risk free first bet

Visa

MasterCard

PayPal

Mobile Site
What Type of Betfair Bonuses Are Available?
The Betfair offers which most people are familiar with are the various Betfair welcome bonus deals, but there are a number of bonuses which are available to existing players such as reload bonuses, Acca insurance, bonuses on specific sporting events along with a range of other exciting incentives, all of which will be covered in this review.
If you are asking yourself why there are so many Betfair free bets available, the fact of the matter is that just like other online bookies, if these Betfair deals were not available, punters would simply do business with one of the other betting exchanges which are rapidly growing in popularity.
Is the Betfair Welcome Bonus Any Good?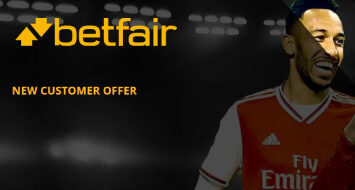 For anyone who is into matched betting, the Betfair welcome offer is very good.
Before we go any further, you should be aware that the bonuses which are available at any sportsbook are prone to change, so it is always a good idea to check the relevant promotions page when you decide to open an account.
OK, let's take a closer look at this sportsbook welcome offer and what you need to do in order to take advantage of it.
The offer is advertised as being £100 in free bets, and a quick look at the Betfair free bet terms will tell you everything that you need to know.
You will need to place 5 x £10 bets on sportsbook selections which have minimum odds of ½ (1.5), and when these bets have been settled, you will receive a £20 free bet.
This process can be repeated five times, so that means that a total of £100 in free bets is available.
The main Betfair free bet rules which you should be aware of, besides the minimum odds requirement, is that the qualifying bets need to be placed within 30 days of opening an account and only deposits which are made by bank cards (including Apple Pay) will qualify for this offer.
Matched bettors will probably realise how good this offer is, but there is a word of warning.
If you intend to match out the qualifying bets, i.e., place a £10 bet and then lay it off at a betting exchange, don't lay the bet at Betfair!
Use one of the other exchanges because if you use Betfair, they will notice and there is a good chance that you could have your account restricted.
There is also a Betfair welcome bonus for the betting exchange which consists of a £20 money-back offer.
The way that this works is that you will need to place a £20 bet on the betting exchange within seven days of opening an account and if the bet loses, the operator will credit your account with £20 in cash.
As with the Betfair sportsbook welcome offer, only deposits made by bank cards and Apple Pay qualify for this offer. There is no requirement to enter a Betfair bonus code or a Betfair promo code.
What about the Betfair Offers for Existing Players
The operator is renowned for its offers for existing players in the sportsbook and betting exchange so let's take a closer look at what is available.
Refer a Friend Bonus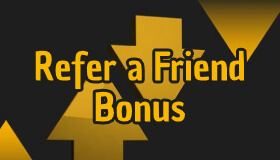 This is a bonus which is awarded when you recommend the operator to a third party and they open a Betfair account in which they deposit and wager a minimum of £10.
To get started with this, you will need to click on the promotions tab at the top of the website and look for the refer a friend promotion.
Opt into the promotion where you will be given a Betfair promo code, and it is then just a matter of emailing this Betfair bonus code to anyone who may be interested in opening an account.
When they have placed their first £10 bet, you will automatically be rewarded with £10 cash which can be withdrawn straight away with any wagering requirements.
Multiplier Free Bet Offer
This is one of those Betfair promotions which is available to existing players, and you would have to agree, it is not a bad little offer.
This offer is usually available on Mondays, and it comes in the form of a £5 free bet when you place a multiple bet of £20.
If you are a matched bettor, you will be pleased to know that you don't have to place an accumulator with numerous legs, a simple double will suffice, and if one of the selections has odds above 1.5, you will be good to go.
As soon as the bet is settled, a Betfair free bet of £5 is awarded which needs to be bet in the sportsbook and is an SNR (stake not returned) bet so is not included in any returns.
Horse Racing Odds Boost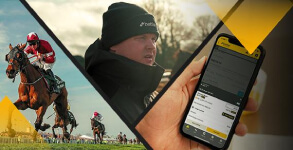 Another one of those Betfair bonuses which could be considered as being the bread and butter for matched bettors.
It can be claimed once per day by opting into the offer from the Betfair promotions page, the way it works is that when you have opted in and placed a selection in the betting slip, you will see an 'apply boost' button which will boost the odds of the selection.
If you are a matched bettor and laying off this bet, the same advice applies as with the Betfair welcome bonus in that you should use a different betting exchange for laying purposes.
My Odds Boost
This one is like the horse racing boost; you will need to opt-in on the promotions page where a sporting event, usually a football match will be selected for odds boost purposes.
Any market associated with the football match can be chosen, and a boost will be offered from within the betting slip.
The Required Steps to Open a Betfair Account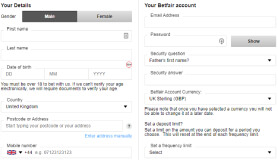 As with most online sportsbooks, opening an account at Betfair is a piece of cake but before we go through these steps, remember that the operator has a betting exchange as well as a sportsbook, but you only need to open one account in order to bet at any of them.
To open an account, click on the black 'join now' button which can be found in the top right-hand corner of the website.
You will be taken to the sign-up section, which requires you to enter your personal details such as name, address, email address and date of birth.
Once you have completed the Betfair registration process, the operator will automatically attempt to verify your account or more precisely, to confirm that you are who you say you are.
If they are unable to confirm, you will be asked to provide them with proof of identification such as a copy of your passport/driving licence along with a copy of a utility bill which has been issued with the past three months.
This is known as a KYC request (know your customer) and is absolutely nothing to be worried about as it has been put in place for your protection as well as that of Betfair.
Time to Make a Deposit into Your Betfair Account
Once you have opened your account, the next step is to make a deposit so that you can start betting, so these are the steps that have to be taken, assuming that you are making a deposit in order to claim the Betfair welcome offer.
Log into your account and in the top right-hand corner of the website you will see a grey deposit button.

Click on that button, and you will be taken to the payments section of the website where you will be prompted to register a payment method.

Don't forget that if you are claiming the Betfair welcome bonus, only deposits made by bank cards and Apple Pay will qualify for the bonus as stated in the Betfair free bet rules.

When the payment method has been registered, click on the deposit button, and enter the amount you wish to deposit, in the Betfair joining offer for the sportsbook, deposit £20.

When you need to make future deposits into your account, there are plenty of options to choose from so you will be able to use payment methods such as Skrill and PayPal if you would rather make a deposit using a web wallet.
When it comes to making a withdrawal from your account, bear in mind that the withdrawal is made back to the same payment method from which the deposit was made.
There are no charges for withdrawals, and they are usually processed within 24 hours.
Placing That First Bet
As you are claiming the sportsbook Betfair joining offer, simply find a selection with minimum odds of 1.5, click on the odds and the selection will automatically appear in the betting slip which will appear over towards the right-hand side of the website.
You will see a box directly below the selection where you enter your stake, type in 10 and then submit, the bet will then immediately be placed.
Once the Betfair sign up bonus has been claimed and settled, any future bets can be placed in the same way, and if you like to place multiples like a Yankee or a Lucky 15, as soon as the selections go into the betting slips, all stakes etc. are automatically worked out for you.
In-Play Betting Events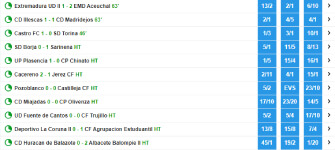 We are all probably familiar with the delights of betting in play at the exchange, but there is also a wide range of live betting opportunities on the sportsbook.
Just click on the in-play button which can be found at the top left-hand corner of the website and you will be taken to the in-play betting events which are taking place at that time.
You will also be able to see the upcoming live-play events, and these are categorised by sport.
Belfair also have live streaming in place on certain sporting events, and a full list of the live coverage can be viewed from within the website.
Betting on the Move with Betfair
As you would probably expect, Betfair has a superb betting app which is available in both iOS and Android formats.
The app has the same layout as the desktop version of the website, and the same log in details are used, as is the same cashier etc.
Customers can get involved in mobile betting without downloading the app by simply entering the URL into their mobile browser, and the mobile version of the website will load automatically.
What Happens If You Need Support?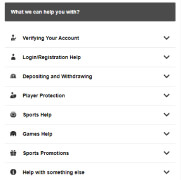 The customer support at Betfair is first class.
Just click on the help button at the top left-hand side of the website, and from there you will be prompted to choose a help subject to see if there is already an answer to your problem.
Otherwise, you can click on the contact us button at the top of the help page and then click on any of the contact subjects.
A window will open which will tell you the best contact method for your question, and this is usually live chat which is available 24/7.
The live chat operators are friendly and knowledgeable, any questions are usually resolved with the minimum amount of fuss.
Is Betfair Properly Licenced?
The answer to that question, in a nutshell, is Yes.
Betfair are about as squeaky clean as it is possible to get, fully regulated by the UK Gambling Commission as well as the Malta Gaming Authority(MGA).
They take responsible gaming extremely seriously and with that in mind, are associated with GamCare, GamStop and BeGambleAware.
The website has full SSL encryption which means that your personal details, along with any deposited funds, are perfectly safe and secure.
FAQ
Most people will have questions about the various Betfair offers, so let's take a closer look at the questions which crop up the most.
Can You Claim the Betfair Welcome Bonus for the Sportsbook and the Exchange?

Yes, you can, which is obviously great news for matched betting enthusiasts.

If you remember from reading this review, the sportsbook offers £100 in Betfair free bets whilst the exchange has a Betfair welcome offer of a refund of losses up to £20 so that basically equates to a £20 free bet.
Can You Open Multiple Account in Order to Keep on Claiming the Betfair New Customer Offer?

This is a big no no!

You can only claim the Betfair sign up bonus for the exchange and sportsbook once and you will find that if you already have an account and try to claim another one, Betfair has detection processes in place which you usually mean that you won't even get as far as filling in your personal details.

If you do manage to open more than one account and Betfair finds out, which they probably will, you run the risk of them closing the account along with any funds you have in your account.

The best advice would be to not even try to open multiple accounts, stick to the one and you will find that there will be lots of ongoing Betfair deals to make it worth your while.
Can the Betfair Free Bets Be Used on a Mobile Device?

Yes, they can.

All of the Betfair offers can be claimed and played on a mobile device, you can even see which Betfair free bets offers are available to you from your mobile device by clicking on the promotions tab.

In fact, it would be fair to say that you could carry out all your Betfair betting activities on a mobile device as the apps which are available are of the very highest standard.